Hosting Farms
have a great affiliate program through which you can generate huge revenue from the traffic of your website. If your website is having high volume of traffic, you can earn lots of money through it. What you have to do is – Promote Hosting Far ms through your website as scrupulous hosting company and you can earn money out of every single hosting booked from us through the visitor coming from your
website.
Benefits of Our Affiliate Program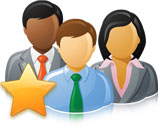 Free of cost affiliate membership
No minimum limit of monthly payout
Unlimited Earning
Earn up to Rs 5000 per referral
Subscribe our Affiliate Program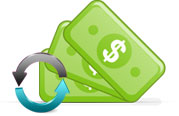 Sign up for an affiliate account
Select the kind of banner you want and get the HTML Code
Place that code of the suitable place in your website
And thus start earning from each referral
We have very simple procedure for any website owner to become our affiliate partner and earn money.
How this affiliate program lets you earn

Visitor comes on your website
He clicks the banner of Hosting Farms
Visitor is directed hosting farms subscription page
Visitor purchases any Hosting Farms Hosting plan
We guide you and provide all the tools that are required to covert you traffic into sale which lets you generate huge earnings. Why to waste the huge potential visitors of your website? It's time to get the benefits to all the efforts you made to make your website rank high. So join hand with us and start earning money out of the huge traffic coming on your website.
For more information call Hosting Farms team, we will guide you the best !!