Hosting Farms
is a scrupulous hosting company which has a great exposure in the domain of web services. So along with excellent hosting services Hosting farms also provides website designing and development services to valuable clients. Having a website is a need of every business these days because for a person sitting miles away from you will only visit your website for doing any kind of business with you. So your website is virtual face of your company so it should be very impressive.
Website designing
Designing a unique website is never easy, but every client always wants that his website should be unique and different from others. So designing requires lots of creativity and innovations but the most important thing in deigning is: understanding the requirement of the client. Once the requirement is clear, then it's easy to design a proper website as per the client's need and expectations. One client may need a simple website with descent look while another client may need a funky website with vibrant colors and flash on the website. So designing should always be done, once it is clear that what is the mindset of the client and what kind of business he has business. Hosting farms has very clear understanding of designing and with a team of very experienced designers Hosting Farms have been serving a number of clients with high customer
satisfaction.
Hosting farms Website Designing Services include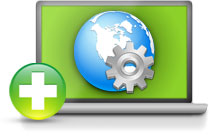 Custom Website Designing
CMS based Website Designing
E Commerce Website Designing
Flash based Website Designing
Website Redesigning
Mobile Website Designing
I Phone Compatible Website Designing
Website Development
Website Designing is the front end work of any website whereas development is the back end or internal part of any website. Developing a website with proper structure and functioning is the job of a developer. Though static websites does not require much of the development work but for dynamic websites a good developer is must. Without proper development, a dynamic website can never be a successful project. For that purpose Hosting farms have very experienced and expert developers who always keep them updated with latest trends and technologies coming in the market.
Our development team is expert in the following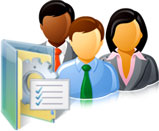 PHP Development
ASP.NET Development
Flex Development
AJAX Development
Open Source Development
CMS Framework Development
Custom Web Application Development
So if you are looking to a one stop solution to all your website designing, development and hosting solutions, you cannot find a better place than this. Contact us to know more about services.